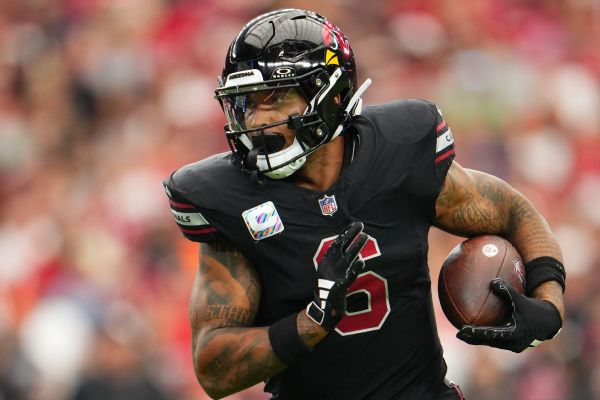 TEMPE, Ariz. — The Arizona Cardinals activated running back James Conner off the injured reserve/designated to return list on Saturday, clearing the way for him to play Sunday against the Atlanta Falcons.
Conner was put on injured reserve on Oct. 10 after injuring his knee against the Cincinnati Bengals. He subsequently missed the next four games.
In five games this season, Conner has rushed for 364 yards and two touchdowns on 68 carries.
Conner will return with quarterback Kyler Murray on Sunday. Murray is set to make his season debut after tearing his ACL last December.