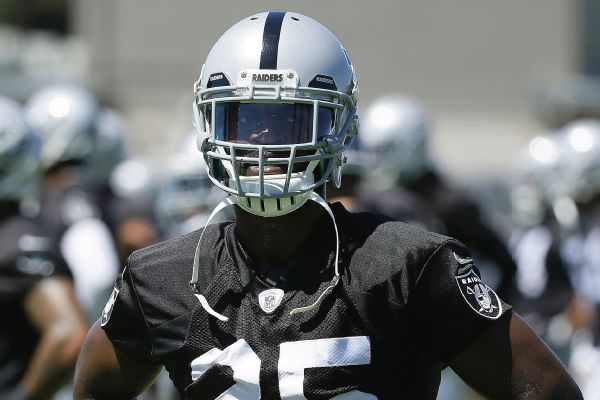 Former NFL cornerback D.J. Hayden was among six people killed in Houston early Saturday morning after a car sped through a red light and caused a collision with another vehicle. Hayden was 33.
According to Houston police, Hayden's former University of Houston teammates Zach McMillian and Ralph Oragwu were also killed in the crash. The female driver who ran the red light was also pronounced dead at the scene, according to the Houston Chronicle.
Police said four people were pronounced dead at the scene and two more died after being taken to a local hospital. Another woman was transported to the hospital with "life-threatening injuries," police told the Chronicle, while another person was alert and talking with investigators.
A two-time All-Conference USA honoree with Houston, Hayden made national headlines after a collision in practice in 2012 caused a tear in his heart. He was discharged from the hospital a week later and was selected by the then-Oakland Raiders with the 12th overall pick of the 2013 NFL draft.
Hayden recorded 328 tackles, 4.5 sacks, four interceptions and four forced fumbles in 92 career games (41 starts) with the Raiders (2013-16), Detroit Lions (2017), Jacksonville Jaguars (2018-20) and Washington Commanders (2021).
McMillan was an all-American Athletic Conference second-team selection at cornerback while playing for the Cougars for 2010 to 2013. Oragwu played on the offensive line from 2009 to 2013.
Information from Reuters was used in this report.