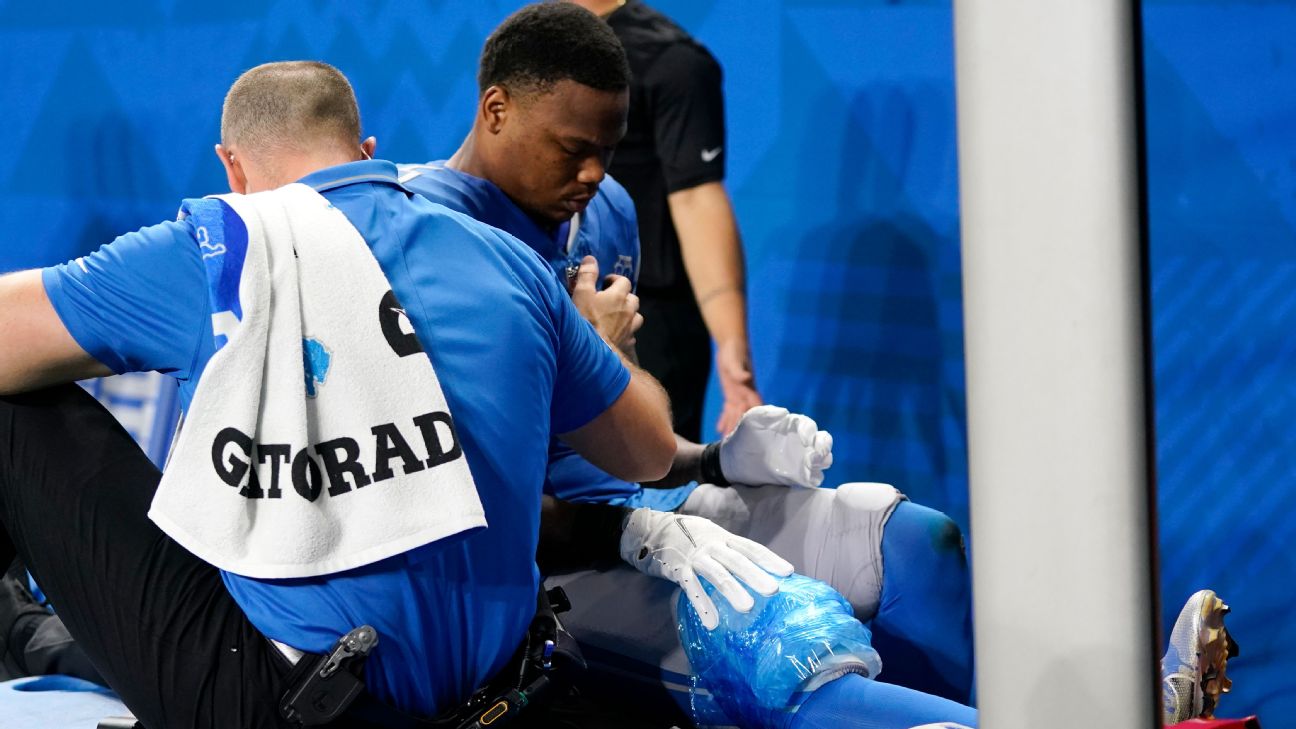 Detroit Lions running back David Montgomery, who did not finish Sunday's game against the Seattle Seahawks and was limping after, told reporters afterward it would take "a couple weeks" for his thigh injury to heal.
He otherwise declined comment.
Montgomery was carted to the locker room with his injury at the start of the fourth quarter in the Lions' 37-31 overtime loss to the Seahawks. He rode the cart with his right leg wrapped underneath an ice pack.
"It looks like a thigh bruise. I'll know more [Monday]," Lions coach Dan Campbell said after the game.
Montgomery was having another strong game with 16 carries for 67 rushing yards and a touchdown in addition to a catch for 7 yards.
Montgomery, in his first season with the Lions after signing as a free agent, has rushed for 141 yards and two touchdowns in his first two games with his new team.
He appeared to suffer the injury at the three-minute mark of the third quarter after being dragged to the ground near the sideline by Seahawks linebacker Jordyn Brooks after making the catch from quarterback Jared Goff.
ESPN's Eric Woodyard contributed to this report.