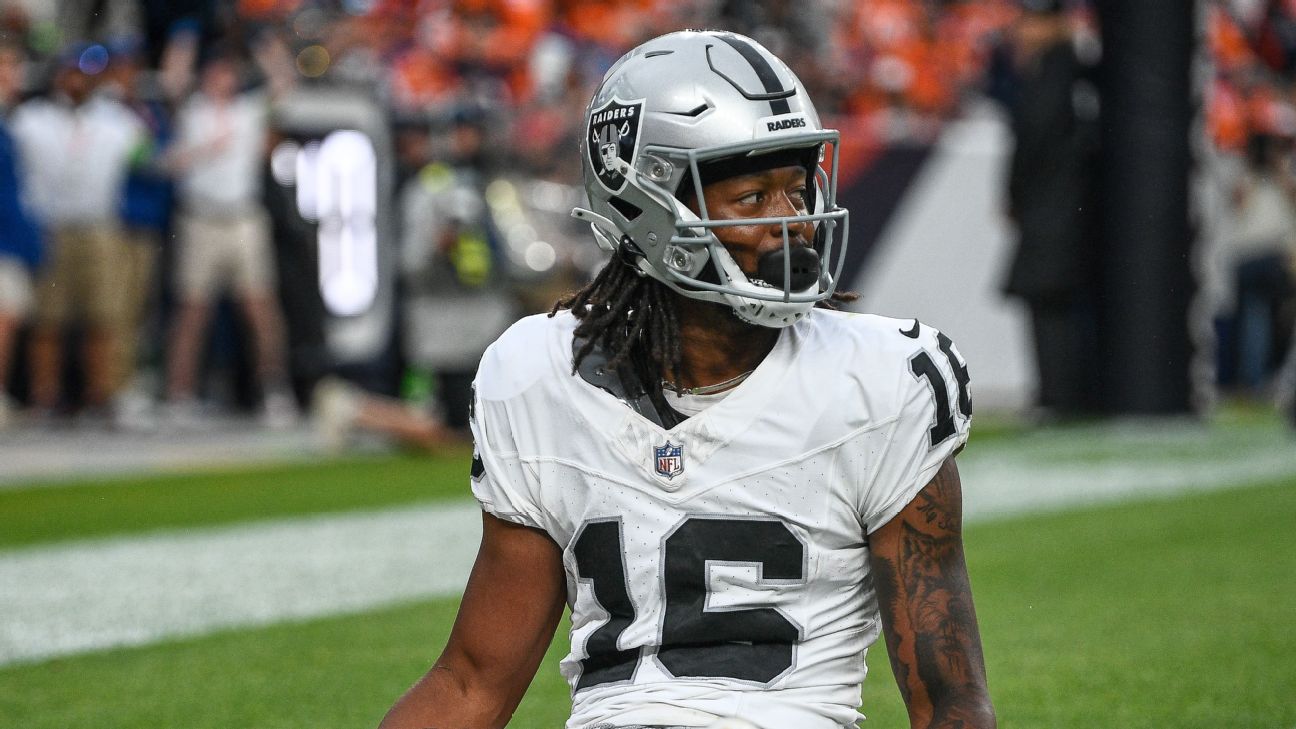 Las Vegas Raiders receiver Jakobi Meyers, who suffered a concussion in the season opener, is not expected to play Sunday at the Buffalo Bills, Raiders coach Josh McDaniels told reporters Friday.
"Still going through the protocol," McDaniels said in West Virginia, where the Raiders have practiced this week. "So obviously, they'll determine the pace that goes through."
Meyers, who signed a three-year, $33 million free agent contract with the Raiders in March, has not practiced since taking a hit to the head from Denver Broncos safety Kareem Jackson during the Raiders' game-sealing drive on Sunday.
In that game, Meyers had a game-high nine catches, on 10 targets, for 81 yards and two touchdowns, the first multi-TD-catch game of his five-year career.
In Meyers' absence, former Pro Bowl slot receiver Hunter Renfrow and rookie tight end Michael Mayer could potentially get additional targets. Last week, Renfrow was not targeted in a game for the first time in his five-year career.
"I mean, Jakobi's a really good football player and, so, if he's not available then everybody has to step up and give themselves great opportunities to produce, and that's a good thing for them," McDaniels said. "And that's what the National Football League's about. We won't have any more weeks where we don't have somebody that's banged up. So, the season has begun, and the injuries will happen as nature takes its course and other people have opportunities here to go out there and produce and that's what we expect them to do. We're excited for those opportunities for those guys."