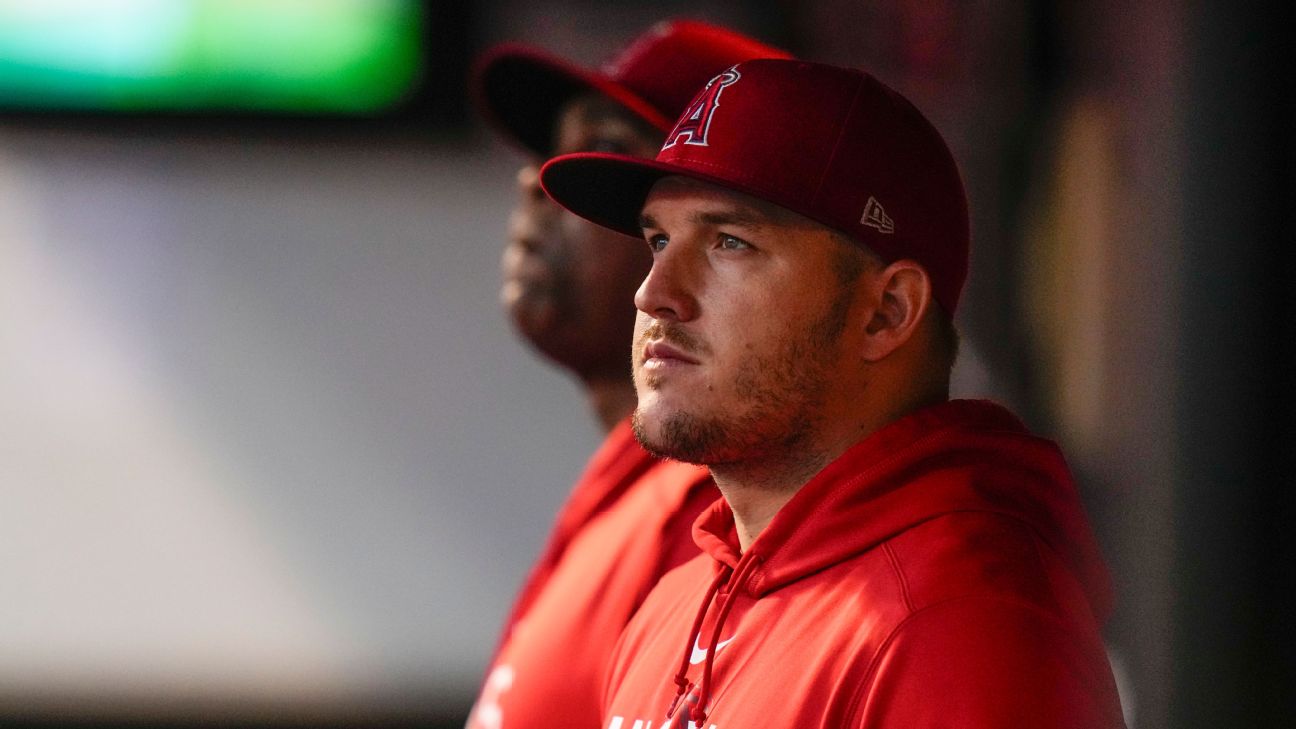 The Los Angeles Angels are willing to trade Mike Trout if the All-Star outfielder requests one, according to a USA Today report.
Earlier this month, Trout said he plans to discuss the future path of the organization with team management in the offseason.
"When it's brought up in the offseason, you've obviously got to talk about it, and think about it," Trout told the Orange County Register. "I haven't thought about it yet. There are going to be some conversations in the winter, for sure. Just to see the direction of everything and what the plan is."
Trout still has seven years and more than $248 million left on a 12-year, $430 million contract he signed in 2019.
The Angels face a crossroads with another star player this offseason, as Shohei Ohtani will be a free agent. The two-way phenom has been relegated to just being a hitter since suffering a tear of his ulnar collateral ligament. He's also dealing with an oblique injury that has kept him out of the lineup.
Prior to this season, Trout said, "I'm going to do whatever I can to keep Shohei here."
Trout was selected to his 11th All-Star team this season but has played in just one game since July 3 because of a broken hamate bone in his left wrist that required surgery.
Trout, 32, has posted a slash line of .263/.367/.490, all of which are the worst since he appeared in 40 games in the 2011 season. He was named American League Rookie of the Year in 2012.
Injuries have slowed Trout in recent years. He has played in more than 82 games just once in the past four seasons. Trout has played exactly 82 games in 2023 and said he plans to come back this season, but that decision may be up to the team.
A three-time MVP, Trout has finished no worse than second in AL MVP voting in seven of his seasons, including his first five full seasons.
Despite his individual success, the Angels have made the postseason just one time in his career (2014) and haven't had a winning season since 2015. The franchise has paid big bucks trying to build a championship-caliber roster around Trout, including the signings of Albert Pujols, Josh Hamilton, Anthony Rendon and most recently Ohtani.
A first-round pick of the Angels in 2009, Trout has spent his entire 13-year MLB career with Los Angeles. He has no-trade rights as a player with at least 10 years of service and at least five with the same team.