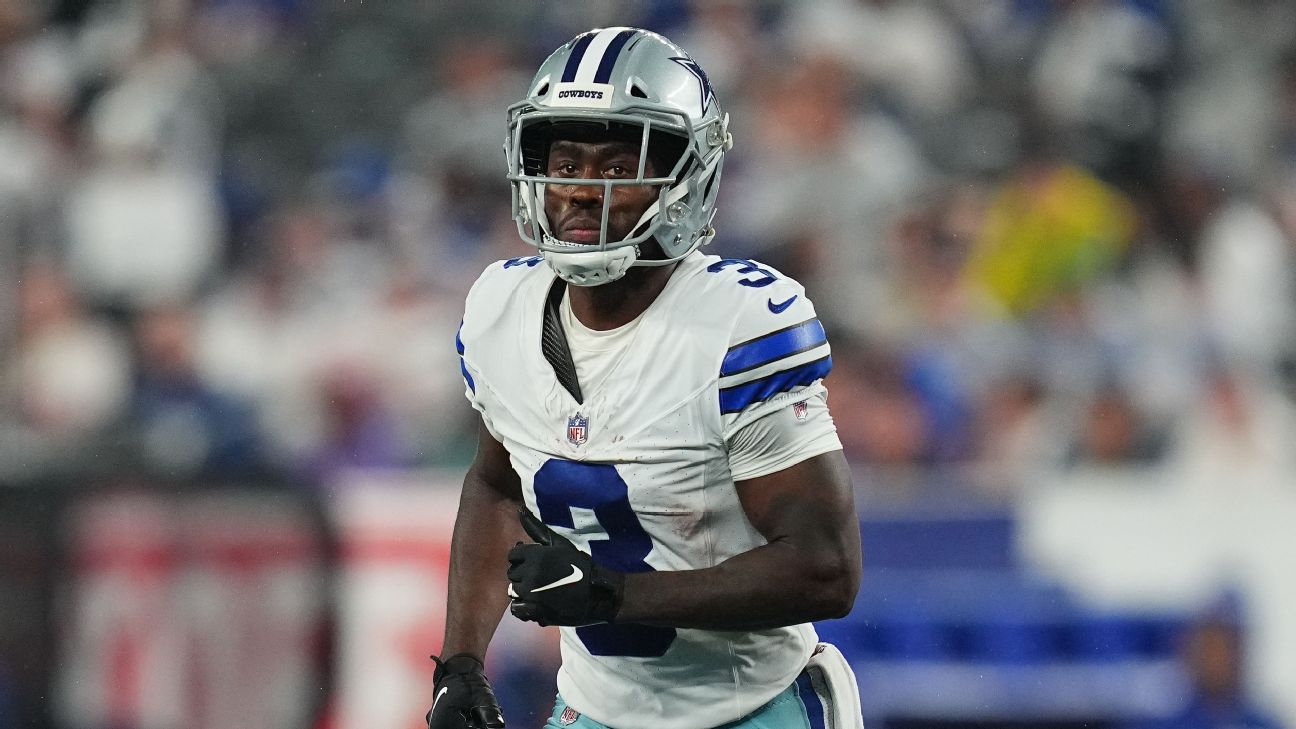 FRISCO, Texas — Dallas Cowboys wide receiver Brandin Cooks is dealing with a slight sprain of the medial collateral ligament in one knee, but he still has a chance to play Sunday against the New York Jets, a source told ESPN on Thursday.
Cooks has not practiced this week, going through rehab off to the side. He suffered the injury in the season-opening win against the New York Giants, in which he caught two passes for 22 yards while playing 34 of 58 offensive snaps — fourth most among Cowboys receivers and running backs.
On Wednesday, Cooks said he was fine, adding, "if I'm out there, there's no limitation." He missed four games last year with the Houston Texans, including three because of a calf strain.
If Cooks, who was acquired in a trade this past March, cannot play, then the Cowboys have Jalen Tolbert, KaVontae Turpin and Jalen Brooks, who was inactive last week, ready to go alongside CeeDee Lamb and Michael Gallup.
Safety Donovan Wilson, who suffered a calf strain in the first practice of training camp in July, was in full pads for the first time since January, leading to his potential return this week after missing the opener. Left guard Tyler Smith (hamstring) is continuing to work off to the side in his recovery.