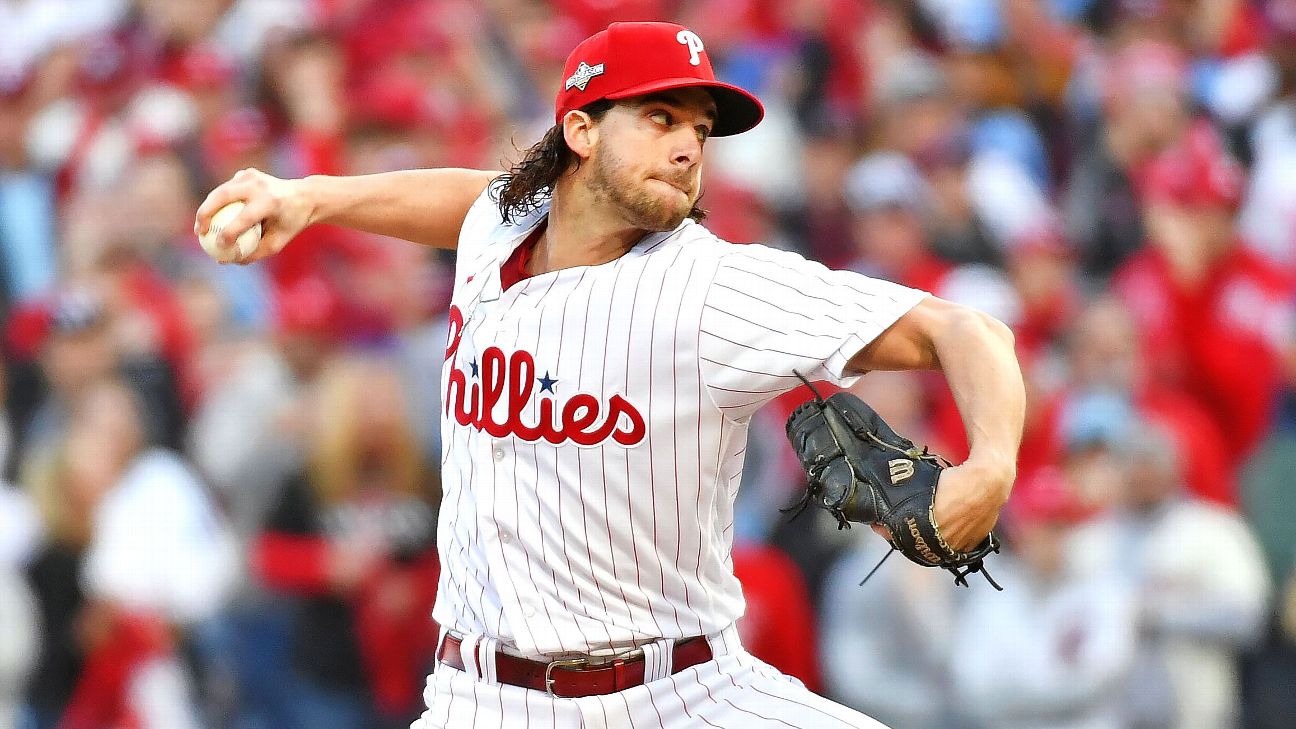 Right-hander Aaron Nola and the Philadelphia Phillies have agreed on a seven-year, $172 million contract, sources familiar with the deal told ESPN on Sunday, marking the first major free agent signing of the offseason.
The deal is pending a physical, the sources said.
The 30-year-old Nola has been a stalwart in Philadelphia's rotation, starting the most games in Major League Baseball (175) and throwing the second-most innings (1,065⅓, just behind Gerrit Cole at 1,076⅔) over the past six seasons.
While his ERA regressed to 4.46 last season amid a spike in home runs allowed, Nola still threw 193⅔ innings, struck out 202 and walked 45. His ability to chew innings, strike hitters out and limit walks made him one of the most desirable free agents, a fact reflected in the size of his contract.
The slow progress of baseball free agency should pick up with Nola's signing. In a class headlined by two-way star Shohei Ohtani, the majority of the biggest deals should go to pitchers, including Japanese star Yoshinobu Yamamoto, National League Cy Young winner Blake Snell and postseason standout Jordan Montgomery.
Nola was a vital part of the Phillies' success over the past two seasons, throwing 48⅔ innings over nine postseason starts and striking out more than five times as many hitters as he walked. Armed with a 92 mph fastball he commands exceptionally and one of the best curveballs in the game, Nola fashioned himself as one of the best control artists in the game, the sort of skill set the Phillies expect will age well.