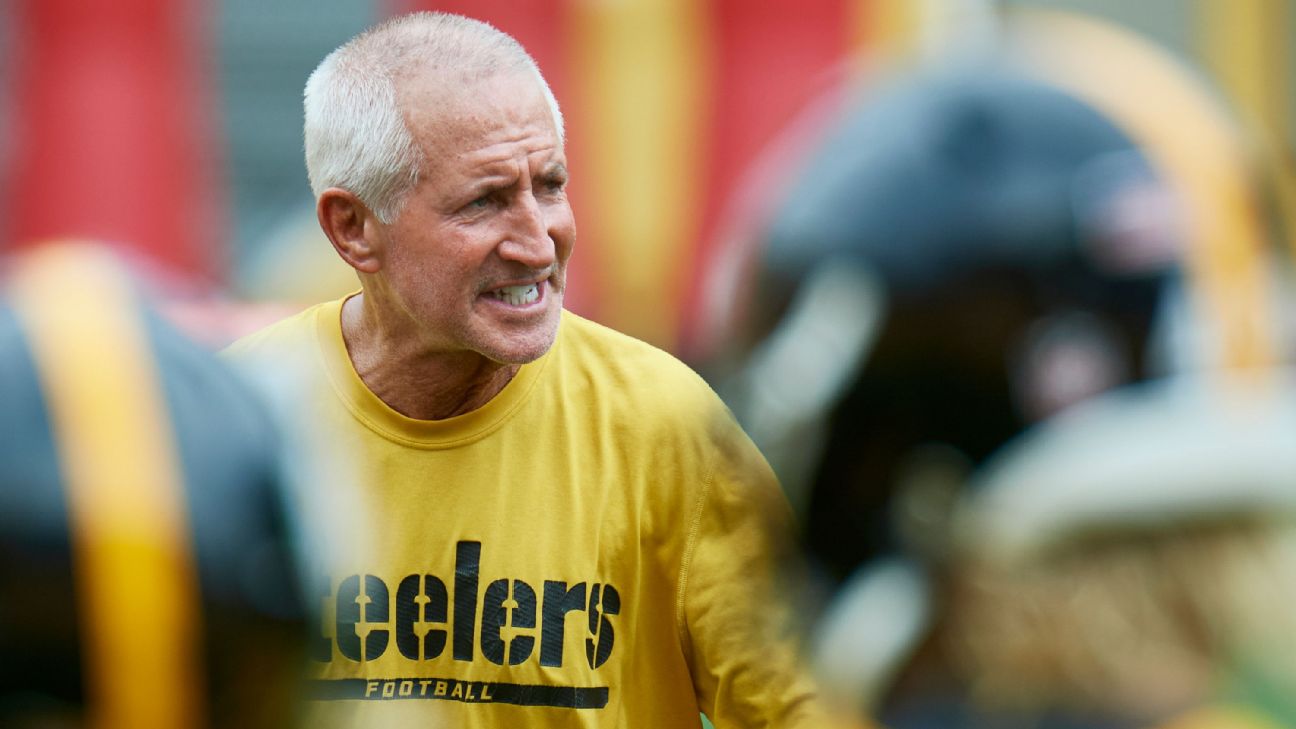 PITTSBURGH — Longtime Steelers special teams coach Danny Smith has taken a number of hits over the course of his decades-long career.
The one he absorbed on the sideline at the end of the Pittsburgh Steelers' win against the Green Bay Packers on Sunday is up there with the most painful collisions, he said Thursday.
Smith, 70, who's been in Pittsburgh since 2013, tore his right rotator cuff in three places and will need surgery to repair it.
"I've been hit a lot, and been hit hard," Smith said. "I got a lot of metal in my body over that. I got to learn to get the hell out of the way.
I got hit in college in a Clemson-Georgia Tech game. Got a tibial plateau fracture, got a plate and six screws in my knee. I had that hit at training camp with [Antonio Brown] when I broke my ribs and my L1 vertebrae in my back. This one hurt. I got a torn rotator cuff, three spots."
Packers offensive lineman Zach Tom had a late hit on Steelers safety Damontae Kazee after his game-sealing interception, and Kazee slammed into Smith, sending him flying onto his right shoulder. Smith said his shoulder went numb, and he couldn't get up. As a scuffle ensued around the Steelers bench, tight end Rodney Williams scooped Smith up and removed him from the scrum.
"I just saw him on the ground, and he couldn't get up and I saw everybody coming over," Williams said. "So, I just picked him up, tried to carry him out, make sure he was all good. …
"He was trying to scoot out of there, but he couldn't really move for real, so I just had to get my dog up out of the pile."
Smith, notorious for constantly chewing gum, didn't lose the piece in his mouth in the collision. "I looked at him, he was still chewing it," Williams said. "I don't know how he was able to do that, but yeah, he was good."